Description
This adorable cat cave bed is designed to look just like a real honey pot! This versatile bed has a 3 in 1 design allowing the bed to be formed in the shape of a pot, a hole to crawl in to, and/or a sofa lounger - whichever your furry friend prefers. Soft and plush, the honey pot is designed with a suede exterior and polyester interior, and has an elastic sponge which makes it super cozy to touch, lounge, and hide in. This semi-enclosed cave bed will create an ideal sense of security & comfort, purr-fect for your cat.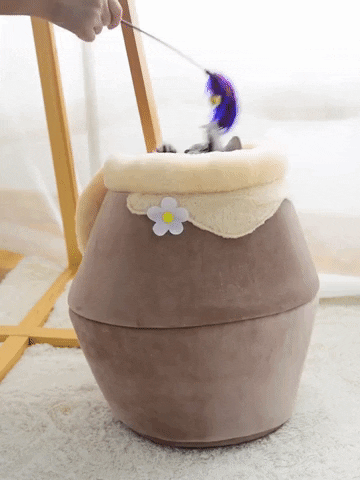 Features
3-in-1 Design - Can be shaped as the original honey pot or a crawl in space to create an enclosed atmosphere for your cat to induce deep sleep. It can also be flattened from the top to create an opened space lounger, perfect for snuggling and nesting.
Eases Anxiety - In stressful situations, the natural reaction for cats is often to run and hide. Because cats gain comfort and security from enclosed spaces, our honey pot cat cave is the perfect spot to destress and relax.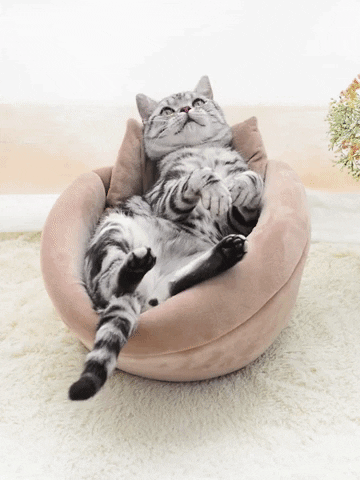 Size Chart
Please consider your pet's sleeping habits and size before choosing the best-fit bed for your pet, such as whether they prefer to have more space or curl up when they sleep. If unsure, always pick a bigger size. If you have any questions or concerns, please feel free to contact us. Below is an estimated sizing chart. Please note that this chart is only an estimate as all breeds vary in size. For most accurate sizing, please measure your pet.
| | |
| --- | --- |
| Size (cm) | Pet Weight (lbs/kg) |
| S - 56cm x 35 cm x 29cm | <11lbs (5kg) |
| M - 62cm x 38cm x 31cm | <22lbs (10kg) |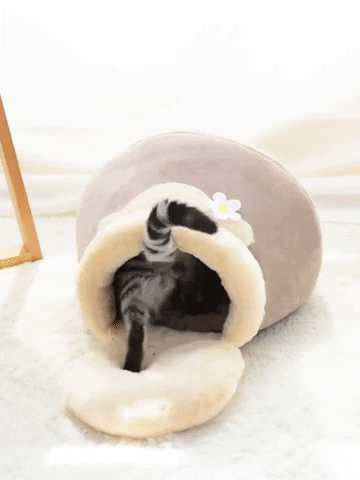 Care Instructions

Care Instructions
Hand wash only.