Description
Provide your feline companion with the best view and sunbathing spot with the Simplistic Cat Window Perch! Designed to be scratch resistant and breathable from cotton mesh cloth, it provides a cool resting spot with an outdoor view for lounging.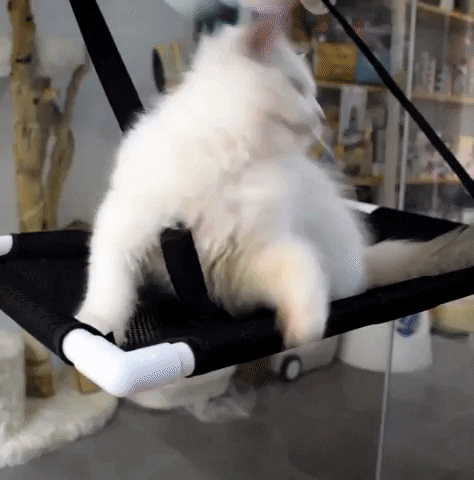 Features
Cat Friendly - Open concept that allows for easy access, especially for those who love to climb cabinets. 
Strong & Sturdy - Industrial-strength suction cups that can hold up to 10kgs. Base of hammock is also made with breathable mesh cloth, preventing overheating and perfect for hot summers.
Great For Climbers - Natural instincts of cats are to go up and above. It gives cats a better view of their environment. This hammock is great for cats who love to climb while also giving them a great view of the outdoors.
Easy To Install - Simple installation with no tools required. 
Easy To Clean - The window perch can easily be disassembled and cloth base can be hand washed. 
Size Chart
One size only.
| | |
| --- | --- |
| Size (inch) | Pet Weight (lbs/kg) |
| 13.78" x 23.62" x 18.11" | <22lbs (10kg) |
Installation Instructions

Installation Instructions
1. Clean window and suction cups with hot water or any window cleaning products.
2. Connect 2 long tubes together by attaching a short tube (repeat 2 times to create 2 longer tubes).
3. Input the connected tubes into the longer side of the cotton mat (repeat 2 times for each side).
4. Input the remaining long tubes into the shorter side of the cotton mat.
5. Connect angle elbows to the side with the strap.
6. Connect tee tubes to the side without the strap.
7. Put the suction cup through the ring on the strap and put the plastic nail through the suction cup to keep it in place (repeat 2 times for each side).
8. Attach the remaining suction cup to the tee tubes (repeat 2 tunes for each side).